Compound Fracture   1988—1996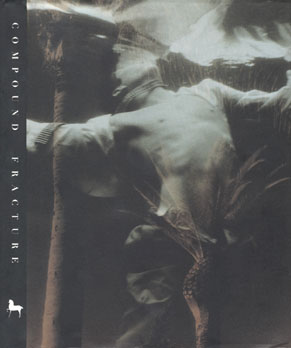 Published in 1996 by Twin Palms Publishers, "Compound Fracture" is an artist-designed monograph that won a "best book" design award from the American Institute of Graphic Arts.
The images are all based on figures photographed underwater, combined with various found graphics, charts, and textbook illustrations, or with classical sculpture photographed in museums. Fragments of fiction from Robert Glück, Gary Indiana, and Adam Klein delineate the three thematic groupings of images, made between 1988 and 1996.
Related Work   1992—1997